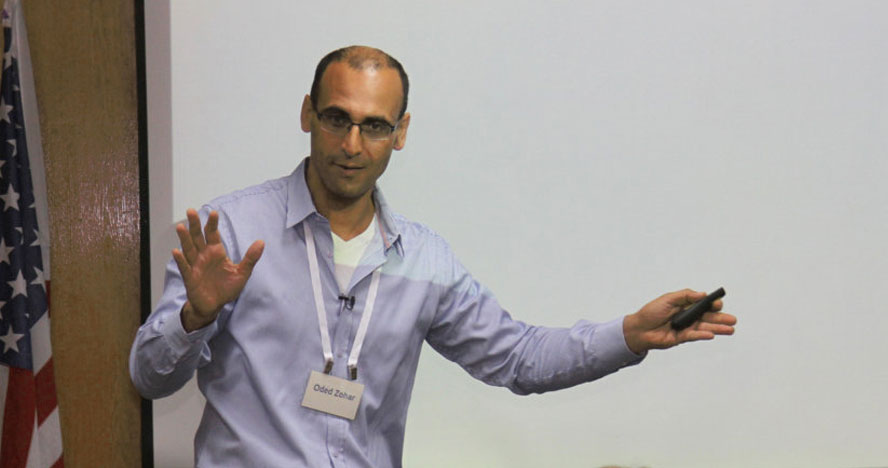 Oded is the founder and key facilitator at Zohar EXP, an Israeli based organizational development consultancy that offers a basket of experiential training programs for organizations and open groups, based on the notion that experience is the best way to learn and change.
Oded has studied business management and mass media in Tel Aviv University, as well as organizational development consultancy at the Adler Institude. He has completed Iyengar Yoga teachers training as well as additional programs in cognitive psychology, buddhism, coaching and theater.
Oded was infected with the juggling virus at a young age and performed professionally in Israel, Europe, and the U.S. He is an enthusiastic practitioner of acro-balance, circus arts and is an avid motorcyclist.