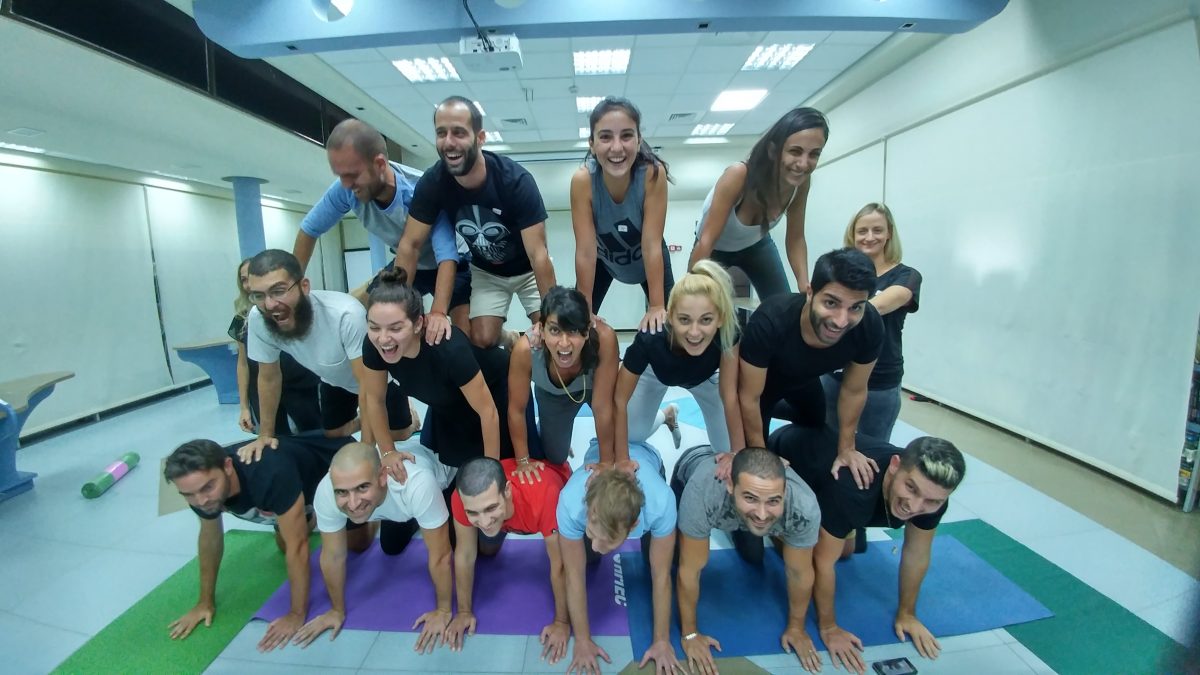 "As in water face answereth to face, so the heart of man to man" –  Proverbs Chapter 27, 19
Trust is the glue that connects us. Family, friends, colleagues, businesses, communities.  We can all feel what trust is, but often it is difficult to define it or know how to actively create it.
What makes us trust each other?
How Do I make somebody trust me?
Let's examine this in an experiential way!
Building Trust workshops and lectures examine these questions while actively building trust between participants leaving them with a fresh perspective, new knowledge, and a set of tools for creating trusting relationships and connections in all aspects of life.
There is no better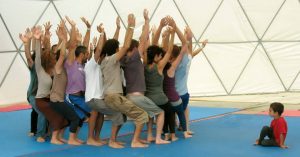 way to learn and change than the experiential way. These workshops and active lectures utilize simple yet powerful Acro games (also called "Acro-Yoga" or "Acro-Balance"), that are tailored to the ability and needs of any group. No previous experience required! These games are both fun and challenging, while enabling us to really feel what we are talking about – trust.
Learn about trust through psychology and cognitive science, physiology, and eastern traditions
Experience "Acro" – human pyramids in pairs and groups
Learn and practice "Therapeutic Flying" – the soft side of Acro
Recognize key points for building trust in relationships
Establish roots for creating trusting connections with members of the group
Join in for a heartwarming, connecting experience that will elevate your connection with others!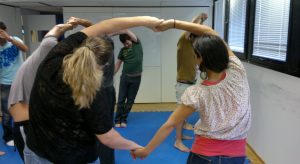 Building Trust – Workshop and lectures Options
1-2 hour interactive lecture
"Between us" – Building interpersonal trust with active juggling and acro demonstrations
2-4 hour basic workshop
Experience trust and create magnificent human pyramids
1 day workshop
Experience trust – Create human pyramids, examine trust building insights and techniques and their implementation
2 day immersion
Experience trust – Create human pyramids, examine trust building insights and techniques and their implementation, discuss case studies. Learn and practice "Therapeutic Flying."
See the Action