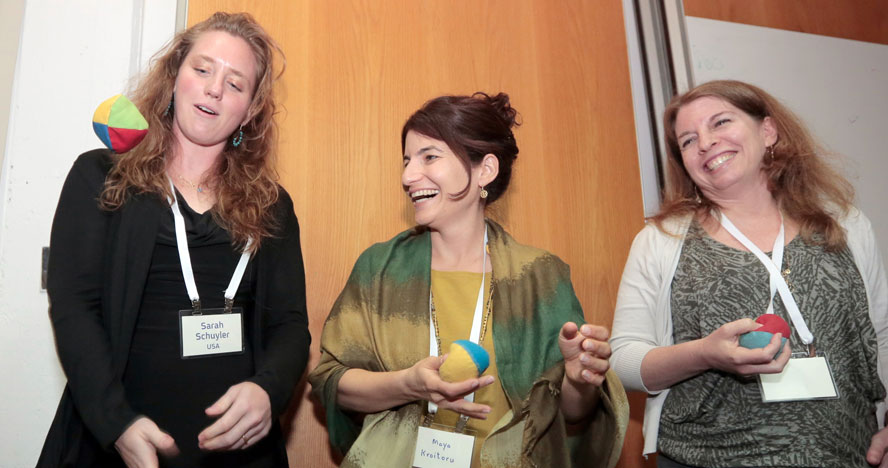 Over 60,000 people worldwide have already experienced Zen Juggling workshops and interactive lectures, including managers and employees in many organizations – business, governmental, NGO, and start-up companies. Among them are Teva, Intel, Bayer, Amdocs, Verint, Microsoft, HP, SAP, and the Israeli Air Force and Police.
Join in and mindfully change the way you multitask!
Workshops and Lectures Options
• 1-2 hour interactive lecture
Multitasking – Myths, Truths and Attention
• 2-4 hour basic workshop
Experience Multitasking – Learn How to Juggle
• 1 day workshop
The 7 Insights of Zen Juggling
• 2 day immersion
Become a juggler, learn the 7 insights of Zen Juggling, and examine real life implications to life, work and
relationships.